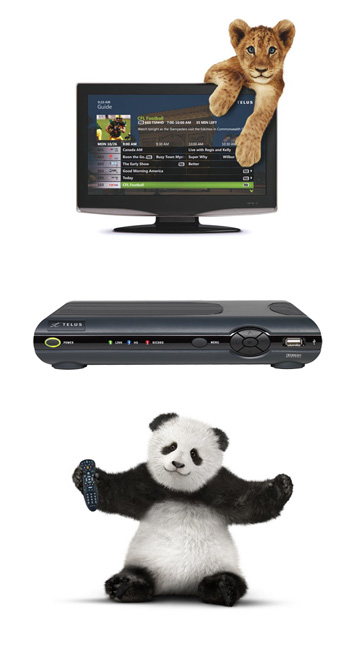 The best PVR experience powered by Microsoft MediaRoom and over 550 channels and 135 in HD. You can record up to 3 shows at once so you never have to miss your favorite shows again. Plus, you can view your recorded shows on any TV!
Product Description
Features:
The Best PVR Experience
PVR Anywhere – Watch recordings in any room with only 1 PVR
Record up to 3 shows at once
Pause, rewind and replay live TV
Pause a show on 1 TV, and pick it up from the same spot in a different room
Remote record from your laptop or smartphone
Channels & packages
Over 550 channels, including over 150 in HD and 74 Galaxie music channels.
Multicultural programming
Optik TV apps
Facebook, tweet, share photos and more right on your TV with our interactive apps.
Optik on the go
Optik Smart Remote
Manage your channels
Cutting Edge Hardware
Take control of your TV viewing with state of the art 3-D ready technology, included when you sign up for a 3-year term.
On Demand
Rent loads of Hollywood's best flicks in HD
Choose from thousands of movie titles and preview movie trailers before you rent.
Plus, check out TV On Demand to catch up on prime time shows from Global TV, City, and CBC.
Call Display
With Optik TV and Home Phone, you can see who's calling right on your TV screen