Victoria Mobile Radio News
Victoria Harbour Cat's Homerun Derby
August 22, 2017
Generational shift brings two radio companies together
February 17, 2016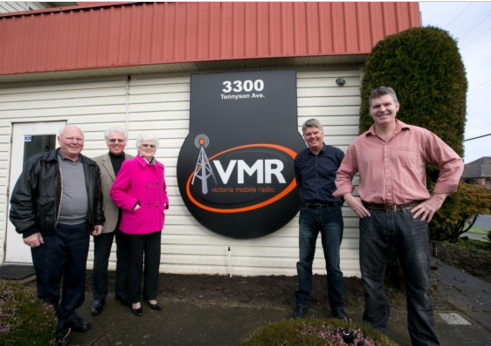 Victoria Mobile Radio Ltd. acquires Barney's Electronics Services as of February 1st 2016.  The purchase brings the company a communications tower on Saltspring Island to further expand radio coverage in South Vancouver Island.
Read the full write up from the Times Colonist
http://www.timescolonist.com/business/generational-shift-brings-two-radio-companies-together-again-1.2174488
CREW CONNECT Nexedge System
September 17, 2015
Victoria Mobile Radio initiated the design and installation of an Nexedge System, giving clients push to talk radio covering South Western British Columbia.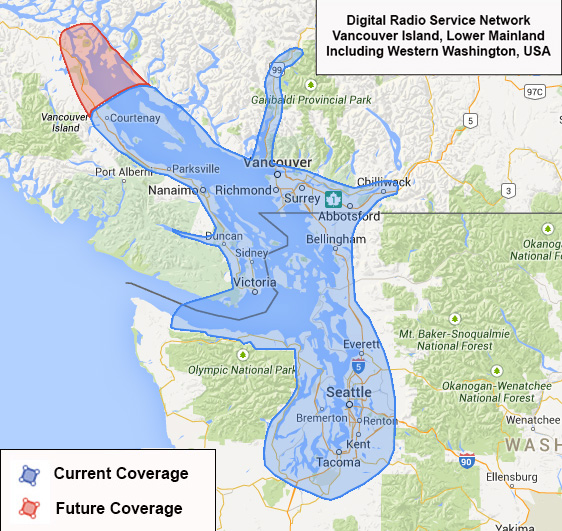 Iridium GO! is now available at Victoria Mobile Radio
September 16, 2015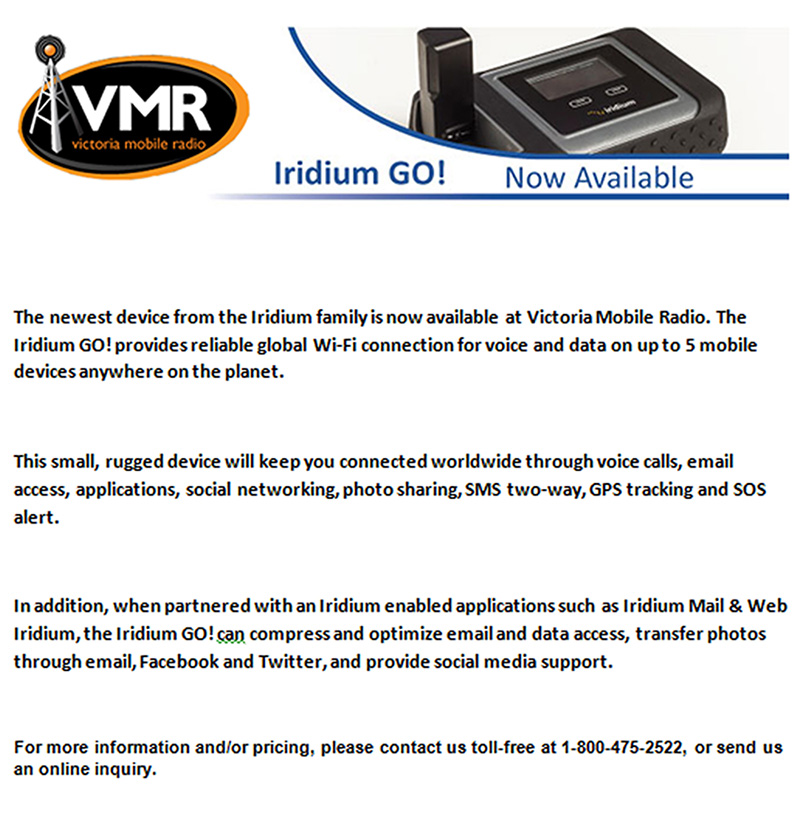 LTR Coverage
September 16, 2015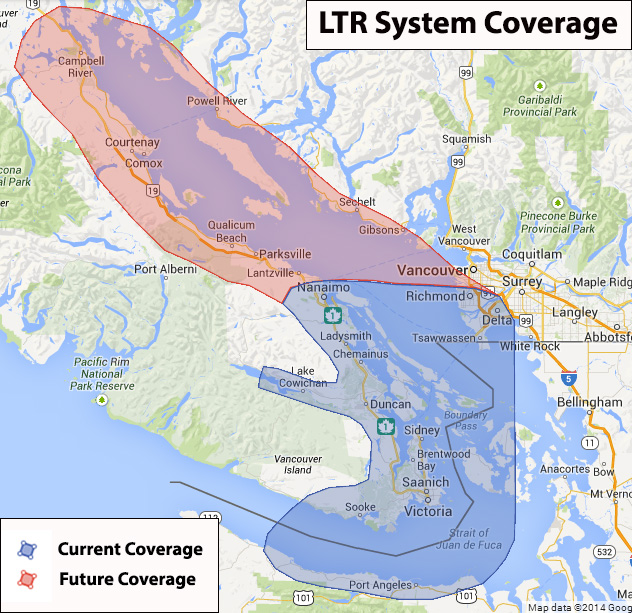 VMR IS THE AUTHORIZED CHANNEL FOR WESTERN CANADA FOR GE MDS WASTEWATER/WATER AND MUNICIPAL PRODUCTS
September 16, 2015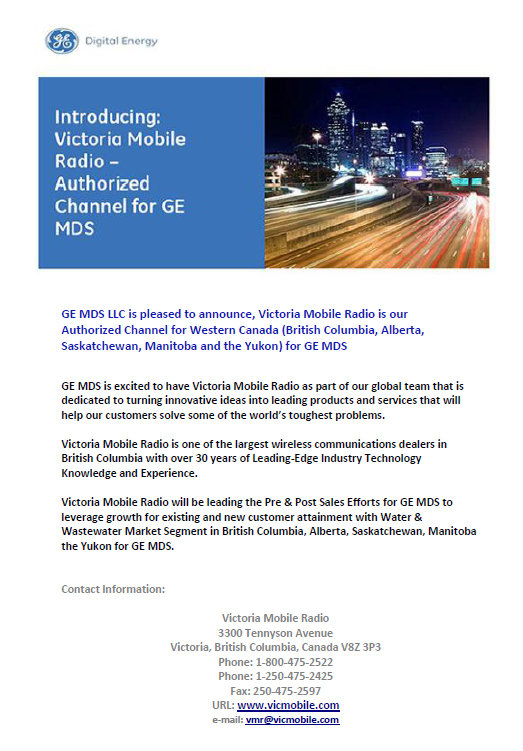 GPS Tracking
September 16, 2015
Do you want your company to be more efficient?  More profitable?  Increase customer satisfaction?  We do too!  That's why we're convinced that Fleet Complete is the ideal solution for your fleet of vehicles or equipment.
Fleet Complete is a full functional GPS Tracking Solution.  They have been partnered with Telus for over 9 years now and have over 65,000 tracking units deployed in Canada!
It offers:
Real time fleet management

Increased operational efficiencies

Vehicle maintenance system

Increased company revenues
For as little as $35/month and no upfront installation or equipment costs, you could realize the full power of a GPS tracking solution!

If you would like to have a look at how this solution might be right for your business, CLICK HERE!
Think someone in Twitterland should know about this solution?  Tell them!
Mobilizing Your Office
September 15, 2015
Maximize office efficiency! Create a more flexible workforce!  Boost your customer satisfaction rating!
These all sound great don't they?  So how do you accomplish them?
Maybe it's time to look at your overall communications system within your business.  With our free consultation, we can help you analyze your communications, breakdown what is and isn't working and determine areas you can improve in order to create efficiencies.  We can help you explore ways to merge your cellular system with your office phone system.  The results with that can be quite amazing in terms of increasing customer service levels, employee satisfaction and overall office productivity.  In some cases, there are also cost savings!
With IP Office from Avaya, you can communicate like never before.  Respond immediately.  Share information, anytime, anywhere, via any device.  You'll have the power of a unified communications system that connects everyone-your people, your customers, your partners.  It's a system that's incredibly sophisticated, yet remarkably simple to use.  Here are a few ways IP Office can help:
Flexible Mobility.  Bring full desktop communications to your iPhone or Android Smartphone.
Your tablet, your business phone.  Now you can make and receive business calls right from your Apple iPad device.  Check your colleages presence and instant messgae to stay connected.
Video Collaboration.  From a built in HD video softphone and mobile video applications to full room-based video conferencing, Avaya delivers powerful video options proven to enhance productivity.
Your company directory in the palm of your hand.  Instant access to all your contacts.  Call, email, IM and check presence for more meaningful collaboration.
Set up, manage conference calls from your smartphone.  Take full control of conference calls.  Tap to add, mute or disconnect callers just as if you were at your desk.
Take your phone extension with you.  Calls to your office ring on any designated device so you never miss a call.
Choose your power tools.  Each employee has different communications requirements.  IP Office is scalable to meet your specific needs.
These are only a few ways IP Office can help you with your communications needs.  The first step is to gather the information.  We, at VMR, can demonstrate the system and help you understand to value of IP Office.
For more information please feel free to contact us directly.
Victoria Mobile Radio
250-475-2425
jwright@vicmobile.com
TELUS Mobility
September 15, 2015
Kenwood Land Mobile Radios
September 15, 2015
View a Master List of all our Kenwood Analog Products, or choose from the options below.
---
View a Master List of all our Kenwood Nexedge Products, or choose from the options below.
---
View a Master List of all our Kenwood DMR Products, or choose from the options below.