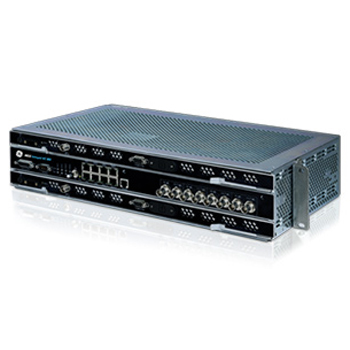 GE's MDS™ Intrepid HC products offer a long-distance, high capacity point-to-point licensed wireless backhaul solution ideal for industrial and commercial-grade applications.
Product Description
Features:
Operates in the secure FCC/ETSI licensed bands between 6 and 38 GHz
Provides scalable throughput options from 8 to 350 Mbps Native Ethernet and TDM implementation
Native Ethernet and TDM implementation provide separation of service and lowest service latency possible
Multiple deployment configurations maximize equipment and RF redundancy and minimize infrastructure cost
The MDS Intrepid HC MX operates in the licensed 6 to 38 GHz frequency bands and offers throughput capacity between 8 and 350 Mbps. It provides a flexible combination of native TDM and native Ethernet interfaces and supports STM-1 interfaces. The MDS Intrepid HC MX can be configured for non-protected (0+1), protected (1+1) or space diversity deployments. The rich feature set and interface support of native Ethernet and TDM provide maximum throughput with minimal latency.