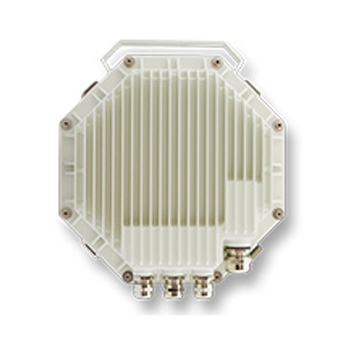 GE's MDS™ Intrepid HC products offer a long-distance, high capacity point-to-point licensed wireless backhaul solution ideal for industrial and commercial-grade applications.
Product Description
Features:
Operates in the secure FCC/ETSI licensed bands between 7 and 38 GHz
Provides scalable throughput options of up to 350 Mbps
Software-configurable capacity licenses allow system capacity upgrade without the need for hardware upgrade
Supports SyncE and IEEE 1588 v2 synchronization to allow for critical time synchronization of equipment across the system
Optical fiber and electrical RJ45 gigabit Ethernet provide both interface options for GigE communications
Jumbo packets of up to 9600 bytes offer the highest performance in GigE environments
Q-in-Q, VLAN, QoS with 8 queues support the latest in VLAN requirements
50 ms switching for ring protection (ITU-T G.8032) minimizes data interruption and delay
The MDS Intrepid HC OIP operates in the licensed 7 to 38 GHz frequency bands and offers throughput capacity of up to 350 Mbps. As an all-outdoor radio terminal, supported by an outdoor PoE unit, the MDS Intrepid HC OIP eliminates the need for rack space within shelters, cabinets, and enclosures. The radio mates directly to the back of its associated antenna, minimizing visual impact. Power to the radio is provided by the PoE unit over the same Cat5e Ethernet cable that provides data to the unit.