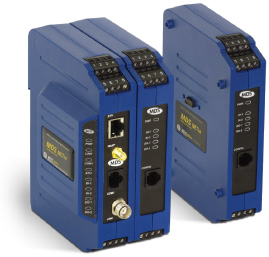 GE MDS NETio is an integrated, scalable family of wireless communication products for analog and discrete I/O signals.NETio allows users to interface I/O signals using standard serial and IP/Ethernet protocols or regenerate I/O signals between PLCs, RTUs and control/monitoring devices. Standard serial or IP/Ethernet payload communications for separate devices is also supported.
Product Description
Key Benefits
• Direct connectivity to analog and digital devices without the need for a controller
• Unlicensed long range communication of IP/Ethernet or serial data
• Supports multiple industry-standard protocols including Modbus TCP and DNP3
• Reduces the high cost of wiring and terminations
• Reduces integration, configuration, and support costs found with multi-box solutions
• Seamless connectivity to network access points
Industrially Hardened
• Operation in extreme temperatures from –40oC to 70oC
• Class I, Div 2 hazardous location approval
• Fully-isolated I/O
Application Flexibility
• Handles diverse I/O configurations including analog 4-20 mA, 0-5 V or 0-10 V and digital 5-36 VDC
• Long range wireless communication up to 30 miles (900 MHz) and 15 miles (2.4 GHz)
• Wirelessly expand I/O coverage 3,000 feet using the 802.15.4 wireless option
• IP/Ethernet, serial and I/O functions simultaneously on the same network
• Backwards compatible with entraNET and TransNET networks
Reliable & Scalable
• License-free spread spectrum technology in both 900 MHz and 2.4 GHz bands
• Point-to-Multipoint, 2-way communication
• High receive sensitivity for noisy environments and long distances
• Handles multiple industry protocols including Modbus, Modbus-TCP, and DNP3
Secure
• Authorized access point and remote lists prevent unauthorized access
• Password protected access and lockdown
• Built-in 128-bit encryption
MANUFACTURING FOR THIS PRODUCT HAS BEEN DISCONTINUED.