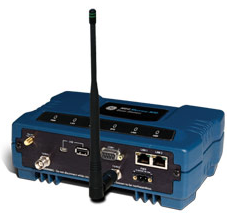 The MDS™ Mercury 3650 is a highly secure, industrial-grade communications platform for mission critical, industrial applications. The MDS Mercury 3650 supports Ethernet, serial, and WiFi communications, offering extended range and high throughput of up to 30 Mbps. MDS Mercury provides a scalable solution to meet your growing bandwidth needs and has the capacity, service prioritization and deployment flexibility to facilitate your immediate and long-term wireless networking requirements.
Product Description
Key Benefits
• Industrial hardened with flexible deployment options that are designed to deliver mission critical data for business applications such as AMI, DA, and SCADA communications.
• Reduces infrastructure requirements to simplify deployment and maintenance.
• Provides application flexibility by providing multiple Ethernet ports and WiFi options packaged with serial and USB ports.
• Management ready for MDS PulseNET Network Management System to proactively monitor
communication networks.

Advanced Networking
• Technology for high speed, long range, point-tomultipoint communications
• Multiple-in, Multiple-out (MIMO) antenna technology for robust communications
• Sub-channelization, to permit optimization based on coverage or capacity
• Quality of Service (QoS) profiles tailored to applications and data flows
• Hybrid Automatic Repeat reQuest (Hybrid ARQ)
Designed for Industrial Applications
• Ethernet, Serial and WiFi Options
• AMI-ready with Power over Ethernet (PoE)
• Uplink biasing for AMI backhaul, SCADA polling, and Substation Automation
• Time-Division Duplexing (TDD) synchronization for deterministic communication
• Subscriber RF robustness (23 or 30 dBm Tx/Rx, depending on model)
• -40⁰ C to +70⁰ C operating range
• IDU CSA Class 1 / Div 2 and IEEE 1613*
ODU General Safety by CSA / UL 60950
Robust Security
• AES 128-bit encryption
• RADIUS and 802.1x EAP/TLS authentication
• VLAN tagging
• Advanced Network Management capability with MDS PulseNET
MANUFACTURING FOR THIS PRODUCT HAS BEEN DISCONTINUED.