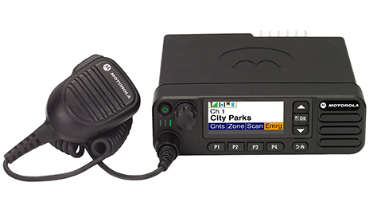 With this dynamic evolution of MOTOTRBOTM digital two-way radios, you're better connected, safer and more productive.  With high-performance integrated voice and data, and advanced features for efficient operation, these next-generation radios deliver complete connectivity to your organization.
Product Description
The XPR 5000e Series is a family of DMR-standard digital radios that delivers operations-critical voice and data communications. Bluetooth audio lets you talk without wires. Integrated Wi-Fi enables remote software updates.
Indoor and outdoor location-tracking capabilities give you total visibility of your resources. With support for trunking as well as legacy analog technology, you can keep your organization connected as it grows.
Frequency range
VHF: 136-174 MHz
UHF Band 1: 403-470 MHz
UHF Band 2: 450-512 MHz
800/900: 806-825 MHz; 851-870 MHz; 896-902 MHz; 935-941 MHz